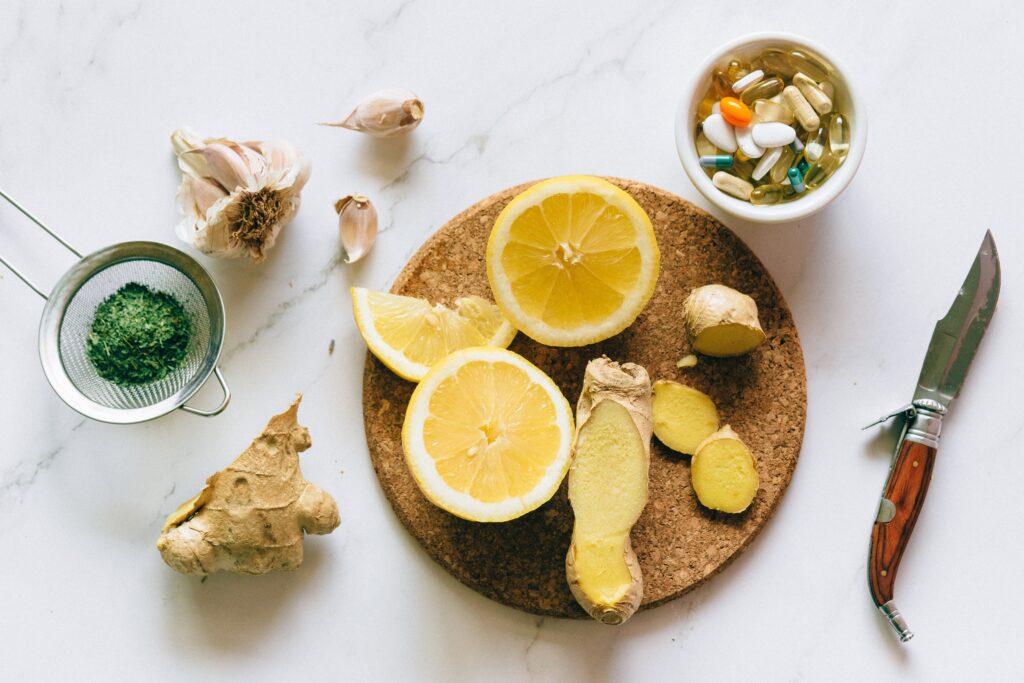 People with oily skin are the blessed ones since it delays the appearance of wrinkles But, we cannot deny the fact that pimples are the worst enemies of oily skin. No matter how much we keep our skin clean, or how many beauty products we use, they keep on coming back. So, are you looking for the best home remedies for pimples for oily skin?
In this article, we are going to help you with the easiest remedies for pimples. We guarantee you that these remedies will work like magic and help you to get rid of pimples easily.
Home Remedies for Pimples- What Not To Do
Do not touch the pimples.
Use a mild cleanser to clean the face.
Use oil-free beauty products for oily skin.
Drink enough water throughout the day.
Avoid taking stress
10 Home Remedies for Pimples
1. Toothpaste
Toothpaste is one of the best remedies for pimples for oily skin. It contains baking soda, hydrogen peroxide, and alcohol. These are effective in drying out a zit. So, it gives a good result when applied to pimples.
The best time to apply toothpaste to pimples is bedtime. Make sure to clean your face with a mild cleanser and warm water. Then apply the toothpaste either directly or with a Q tip to the pimples and acne. Let it stay on your skin overnight.
2. Benzoyl peroxide
The main reason for getting pimples is dead skin cells mixed with excess oil. Benzoyl peroxide help to treat dead skin cell and removes extra oil. Besides, it is also effective for red acne or pimples that contain pus. You can buy products that contain benzoyl peroxide. These can be gel or cream or any other form and you need to use them as per the instructions.
3. Sandalwood powder
This is an age-old ingredient that people have been using for centuries. Sandalwood powder has many benefits for the skin. Also, it has antiseptic properties that can treat and prevent pimples on the face. Besides, its calming effect can soothe skin inflammations.
The best way to put sandalwood powder is to mix it with turmeric powder and water to make a thick paste. Then apply it to the affected areas and leave it to dry. But, make sure to apply this paste 3 to 4 times a day to get rid of pimples or acne on the face.
You can also make sandalwood water and keep on spraying that on a clean face throughout the day.
4. Oats
Oats are another beneficial ingredient to treat acne or pimples on the face. It has antioxidant and anti-inflammatory properties. So, when you apply oats to your skin, it removes the dirt, dead skin cells, and extra sebum (oil).
We all know that clogged pores and excess sebum are the main reasons for pimples. So, absorbing excess sebum and exfoliating the oats help in treating the clogged pores.
The best way to apply oatmeal to the skin is by making a paste with water. Apply the paste directly on pimples and acne, and leave it to dry completely. Repeat the process 2 to 3 times a day for better results. Within a few days, you will get rid of pimples.
5. Neem
Neem has amazing antiseptic and anti-inflammatory benefits. It is considered one of the best remedies for treating acne or pimples. It can kill the bacteria that cause pimples and treat painful acne.
You can make a paste of neem leaves with water and apply it to the affected area 2 to 3 times a day. Also, you can mix neem leaf or powder with sandalwood powder and make a paste.
Besides, you can boil neem leaves in water till they turn green. Then strain the water and let it cool. Next, use a spray bottle to store in the refrigerator. Use this neem water throughout the day to prevent pimples on the face.
6. Tea Tree Oil
Tea tree oil is another effective ingredient to treat acne-prone skin. It helps to prevent breakouts and keeps the skin free from clogged pores. Besides, it kills the bacteria that cause pimples. They also soothe the painful acne that turns red.
You can get many products that contain tea tree oil. Face wash, gel, cream, serum, etc. any product from a good brand will work. Make sure to read the instructions before using them.
7. Hydrogen Peroxide
Many people believe that hydrogen peroxide has antibacterial properties that kill acne-causing bacteria. Besides, it can absorb extra oil from the face. But, there are many debates over using this as a pimple remedy. Some say that it might leave marks on the skin or even damage the skin surface.
If you want to use this remedy you have to use it in diluted form. Mix 3 tsp of water with 1 tsp of hydrogen peroxide to apply on pimples. Use a cotton ball to apply. Then wait for 5 to 10 minutes before washing it off.
8. Apple Cider Vinegar
It is a useful remedy for pimples on the face. Its acidic nature helps in keeping the sebum secretion in control and keeps the skin free from oil and dirt. You can use it directly on the skin with a cotton ball. But if it causes irritation, then use it in a diluted form.
9. Zinc
Zinc has significant anti-inflammation and antibacterial properties. It can reduce the sebum production in the skin and keeps the face oil-free. Also, it can kill bacteria and treat skin inflammation.
You can take zinc supplements regularly to keep the pimples at bay. Moreover, you can use beauty products like toner, face wash, or masks that contain zinc.
10. Clove
Clove is another ingredient from the kitchen rack for the treatment of pimples. It works as an antiseptic for the skin. You can apply a clove paste mixed with neem water on acne or pimples. Besides, you can use clove oil and apply it directly to the acne. Overnight clove oil treatment can help you get rid of pimples within a few days.
Most of the above home remedies for pimples are from the ingredients easily available at home. So, you can use them to get rid of pimples. Try one or more to see which one works for you the best. But, remember, all these home remedies require patience and repetition. So, do not expect overnight results with any of them.