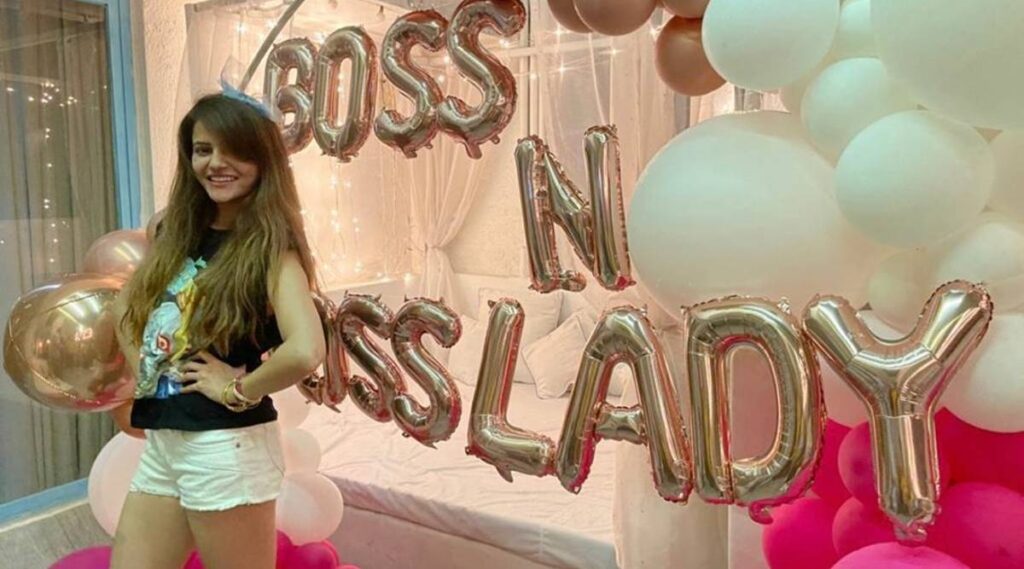 Rubina Dilaik, the winner of Big Boss 14 surely has come a long way. It was not so easy for the Himachali girl with the next-door-girl image. The favorite bahu of the daily soaps surely made it big after she had won the prestigious recognition. Also, I am not joking when I say that she has been declared to be the 26th Sexiest Woman in Asia. Big achievements within such a short time!
So, how was Rubina Dilaik's journey from a small-town girl to the #Bosslady? Let's find out.
Want to know about Rubina Dilaik Family?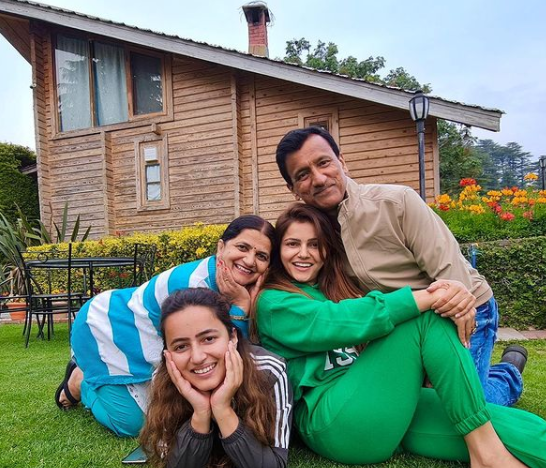 Rubina came from a middle-class family in the famous hill station, Shimla in Himachal Pradesh. Her father, Gopal Dilaik was a writer and mother, Shakuntala Dilaik was a homemaker. She has two sisters namely, Rohini Dilaik and Jyotika Dilaik. Jyotika did appear on Big Boss 14. She is also an influencer and keeps on uploading interesting videos of her family and hometown o Youtube. Like Jyotika, Rohini is also a famous YouTuber.
Rubina Dilaik got married to T.V. serial actor Abhinav Shukla who also took part in the Big boss along with his wife. Both often keep on uploading their pictures of their cute moments on Instagram.
How educated is Rubina Dilaik?
Rubina was always a bright student. She had completed her education at Shimla Public school and St. Bedes in Shimla. She was known to be a debate champion at the national level. Being a bright student, she wanted to pursue Ph.D. in English. She also had a dream of being an IAS officer. But, we guess, destiny had some other plans for her.
How did Rubina come into the limelight?
Rubina's life took a turn when she won the title of Miss Shimla in 2006. She even had won another title that same year- Miss North India. Considering her zero figure and luminous beauty, we are not surprised by that piece of info. So, how did she enter the world of Television?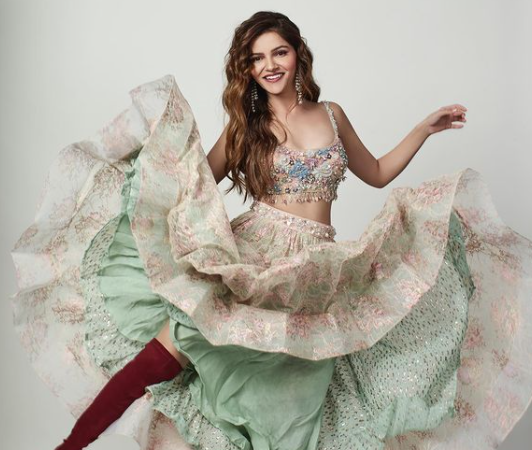 According to her, once the audition of Chhoti Bahu was held in her place. Her younger sibling Rohini and her friend had gone to the audition to try their luck. Rubina happened to accompany them. When everyone was mugging some lines for the audition in the audition room, Rubina casually learned the lines and gave the audition. To her surprise, she got a call for the second round of audition just after a few hours. She also adds that she and her family were very apprehensive about her coming to Mumbai and entering the acting world. But everything fell in place slowly. Her acting career boomed as she had appeared in many serials after Chhoti Bahu. Sony's Saas Bina Sasural, Zee TV's Punar Vivah – Ek Nayi Umeed, SAB TV's Jeannie Aur Juju, and Shakti — Astitva Ke Ehsaas Ki, to name a few.
Big Boss 14 Winner
Participating in Big Boss 14 was a bold decision by Rubina. The show always got the best and worst out of the contestants at the end. Rubina was not an exception. We could see who the real Rubina is when we were watching Big Boss season 14. She stood firm in her decisions throughout the show. Besides, she did not give a damn to anyone when she thought that she was right. She might have had some breakdowns in terms of temper and emotions, but we all liked her being herself on the show. Likewise, we could not deny the supportive relationship between her and her loving husband. Although there were talks of them being on the verge of separation at the time they entered the show, love conquered both at the end.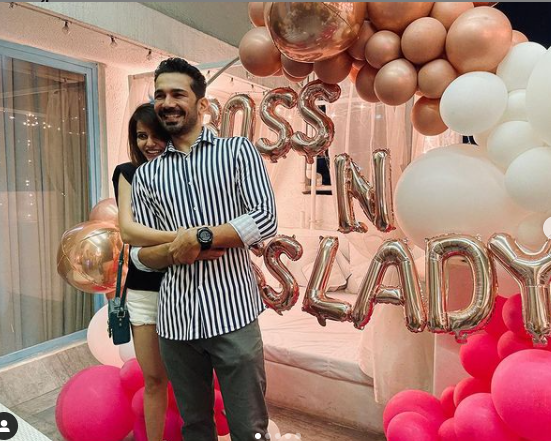 Needless to say that it left many in tears on the final day and many were just keeping their fingers crossed for her to win. You do not get that bonding only by watching a show for 20 weeks. You get that feeling when you can feel what the other person is feeling; you laugh when she laughs, you cry when she cries. That was the magical effect of Rubina Dilaik in our lives.
Rubina Continues to be the Nation's Dhadkan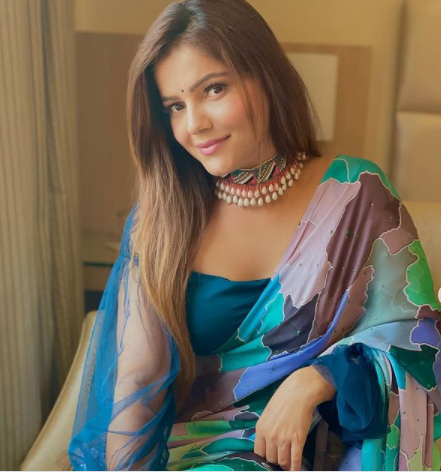 Rubina got a big bash from her husband after she came home winning the Big Boss title. If you have been following her on Instagram, you know that she has been regularly posting her stunning pictures either from home or a shoot or even from the poolside. She recently recovered from Covid-19 and thanked her family on social media for being there with her.
Also, Rubina and Abhinav do not fail to give us some real couple goals by sharing their romantic pictures and posting cute emojis and comments on each other's posts. You can follow her at @rubinadilaik on Instagram.
Well, Rubina, you have not only delighted our eyes, but also our souls by always being the person you are. Wishing Rubina Dilaik, Happiness and Luck!